Smooth-On's 'Master Sculptor Series' showcases artists that are known by the art community and who are willing to share their accumulated knowledge, skills and experience with others. Learn from their unique perspectives in the spirit of exchanging ideas and information related to their craft.
Tips, Tricks & Secrets For Creating Hyper-Realistic Silicone Monsters!
A Rare Event – One Day Only
Tom will be at Smooth-On in Allentown, PA to share his creative process for bringing fantasy and horror to life like no one can. Presentation is for Intermediate and advanced artists. Must be 18 years or older to attend.
Date: Friday, June 16, 2017
Time: 9:00 am to 5:00 pm (Doors Open at 8:30 am).
Cost: Please call 1-800-762-0744 for pricing and availability
View more of Tom Kuebler's creations at:
thomaskuebler.com
Tom Kuebler is in a class of his own on the world stage of sculpting, fabricating and finishing fantasy and horror figures. The hyper-realism of Tom's silicone creatures are in the collections of Hollywood f/x film legends like Rick Baker and Guillermo Del Toro as well as collectors like Gene Simmons (KISS) and author Anne Rice (Interview with a Vampire).
YOU WILL LEARN:
• Getting Ready – Develop Your Plan of Attack.
• Bringing Your Project Into Focus – Using References Help Define Where You're Going.
• Creating a Workable Armature for Your Sculpt – What Are The Material Options?
• Sculpting Tips For Maximum Expression & Effect
• Painting Silicone – Colored Layered Washes, Veins, Matting, Hiding Seams, etc.
• Hair Punching & Gluing Techniques
. . . And Much More!
BRING YOUR QUESTIONS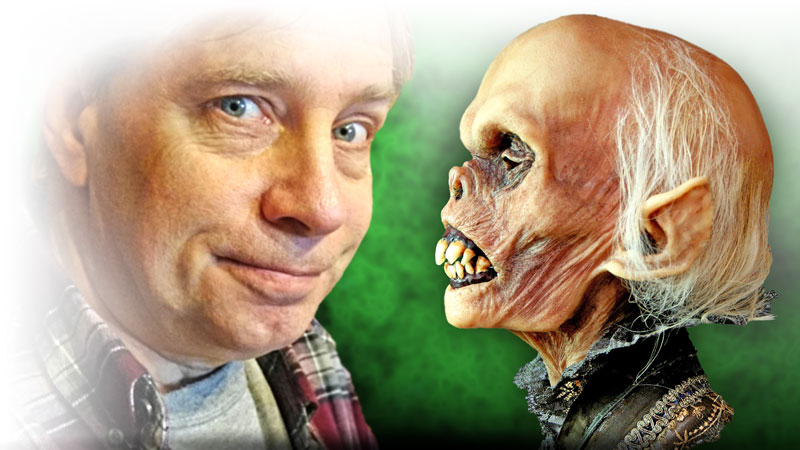 YOU CAN WIN . . .
Someone will go home with a Tom Kuebler original Mummified Goblin head ($1,000 value).
Smooth-On will also raffle Tom's favorite "go to" materials.
Master Sculptor Series Refund Policy: No refunds will be offered for this event unless the artist cancels for an unforeseen reason. In the unlikely event that an artist cancels and we are forced to cancel or reschedule the event, we will contact you immediately and offer to include you in the rescheduled event or refund the price paid for the seminar only. We are not responsible for expenses, fees or other costs associated with the cancelation.
All seminars are held at
1725 Willow Lane
East Texas, PA 18046
For information, call (610) 252-5800
Click Here for Directions and Map – How to Get to Smooth-On
Visiting Smooth-On? Click Here for Hotel Recommendations
Call 1-800-762-0744 For Availability