Established in 1895, Smooth-On, Inc. is a leading manufacturer of silicone rubbers, polyurethane rubbers and plastics, rigid and flexible urethane foams, epoxies, polysulfide rubbers, adhesives, coatings, release agents and other material technologies. Our production facility is located in Macungie, Pennsylvania marking the third time the company has moved its operations in its 125 year history.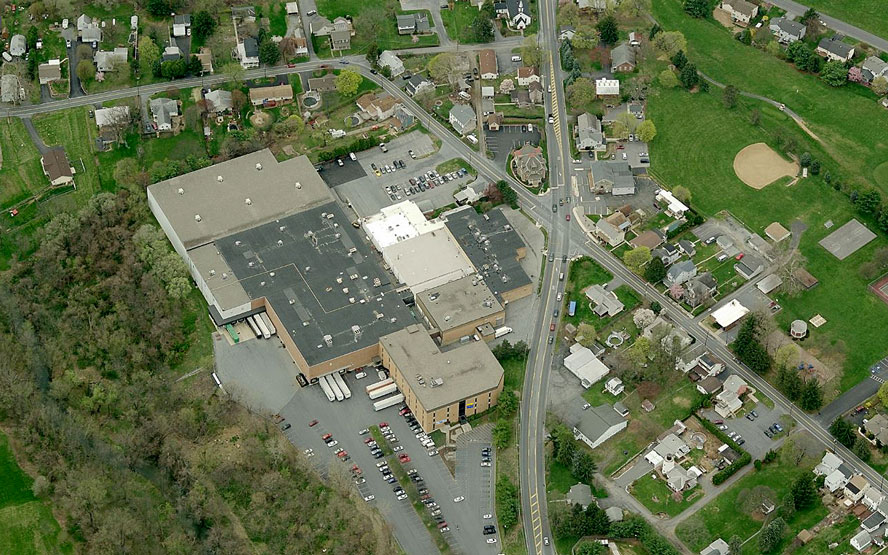 Formerly occupying 80,000 square feet on 8 acres in Easton, PA, Smooth-On's new building is more than 370,000 square feet (34,400 square meters) on a 30-acre campus and includes new and fully equipped production, warehouse, lab, training and office areas.
The company has invested heavily in facilities and equipment to streamline production. 45 custom-built stainless steel tanks store over 2 million pounds of the company's most common liquid raw materials. The "tank farm" resides directly over the production area and raw materials are delivered through over 5 miles (8 km) of new stainless steel pipes directly to mixing vessels below. Processing is controlled by custom software developed by Smooth-On's IT department. Batch production is now completed in less than ½ the time. In addition to producing hundreds of proprietary products, Smooth-On toll manufactures custom formulations for private label clients around the world.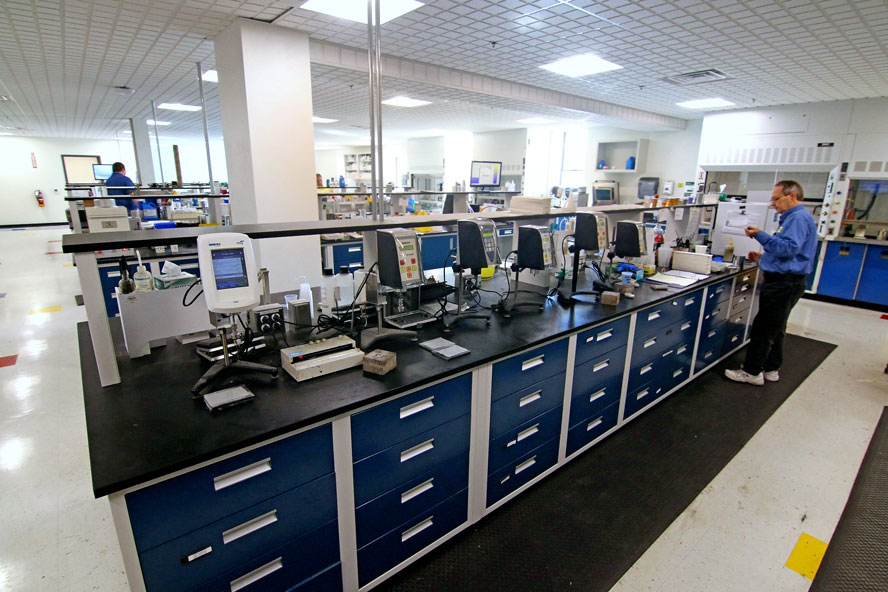 A newly equipped R&D laboratory was installed and will continue to be the driving force in developing new products according to customer specifications. As Smooth-On introduces dozens of new products every year, the new lab combined with increased production capacity will reduce development time and allow the company to bring products to market faster and more efficiently.
Also included is a large retail space that showcases Smooth-On materials used for different applications. Intended inspire visitors with new project ideas, it is a themed area that features company products used to make movie figures, props and effects for Star Wars, The Hobbit Trilogy, Iron Man, Harry Potter, James Bond, Aliens, The Walking Dead and other films/tv shows.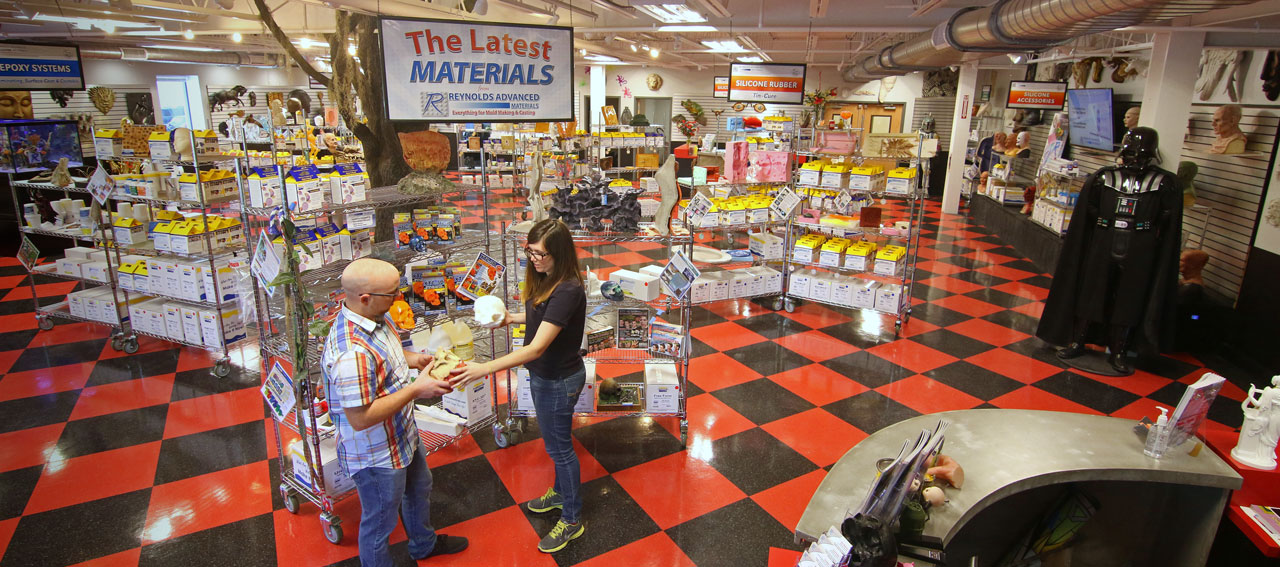 The store also has different molds and castings on display made with company products for industrial applications including casting concrete, prototype model making, architectural restoration, sculpture casting and more. Hobbyists, inventors, etc. also find interesting materials and display pieces to spark their imaginations.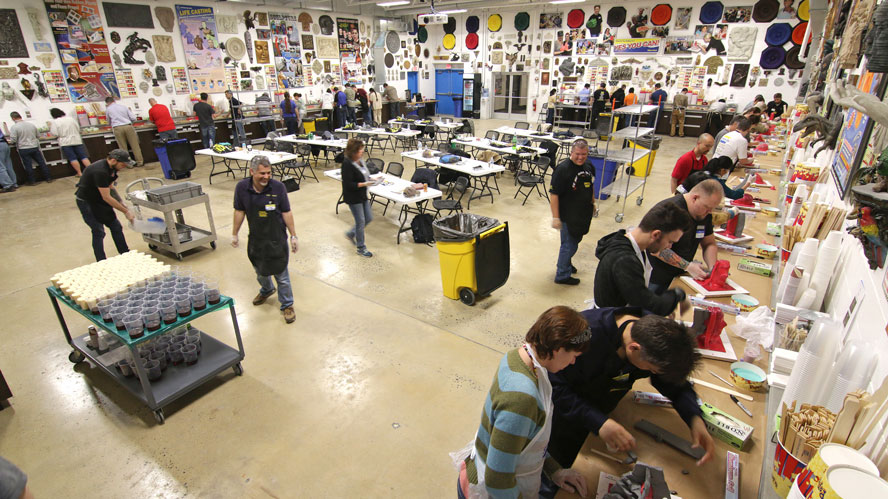 Additionally, the company has built new classroom areas dedicated to training people on how to use these materials for a variety of applications. At over 18,000 square feet, the "seminar room" is the largest space in the world dedicated to materials training. It is fully equipped and themed out to feature hundreds of models and castings made with the company's products. People come from all over the world each month to attend Smooth-On materials seminars and learn the basics of mold making and casting as well as what these materials can do for a variety of applications.
Smooth-On Vice President, Clay Western, says that, "when we built our Easton factory in 1997, we projected that it would last for at least 20 years before we would need additional space. Due to double digit growth year after year, we found ourselves in need of additional production space 10 years later. After two additions, we could not physically add any more space and decided to move to a space that could accommodate our anticipated long-term growth requirements. We will continue operating 3 production shifts at the new facility that runs 24 hours/day, six days a week to meet demand for our products".