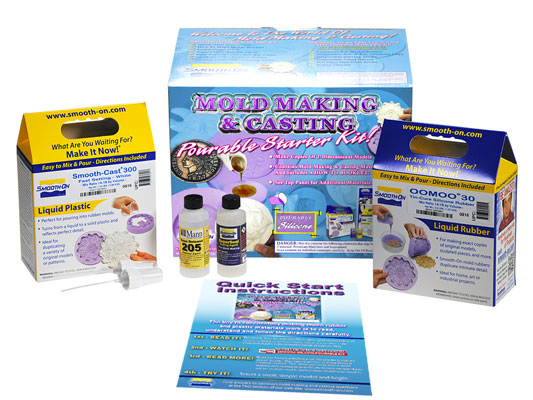 *NOTE: Product Packaging May Vary
Starter Kits are a great way to introduce anyone to the world of mold making and casting! Print and video instructions take you step-by-step through the process. Great for inventors, artists, candle makers, students, arts & crafts enthusiasts and more!
The Pourable Silicone Starter Kit comes with everything you need to make your first one or two piece block mold. Step-by-step instructions will guide you through the process and best of all, the materials for making a mold in which rubber is poured over your small model are included in the kit.