After 500 Years - DaVinci's Masterpiece Comes Home...For the First Time.
Sculptor Charles Dent contacted Smooth-On about 10 years ago to share his dream of re-creating "Il Cavallo", Leonardo Da Vinci's colossal stallion that was commissioned by Italian aristocracy but was never brought to fruition because of an untimely war between Italy and France.
Smooth-On worked with Charles Dent and provided mold rubber, liquid plastic, supplies and technical assistance to make molds of the 8' (2.5m) prototype and subsequent designs (the mold making process was chronicled in a detailed full color brochure that is still available from Smooth-On and its distributors).
Notable publications such as National Geographic and The Smithsonian told the world about Dent's vision and excitement for the project grew on an international scale. Donations were sent from all over the globe.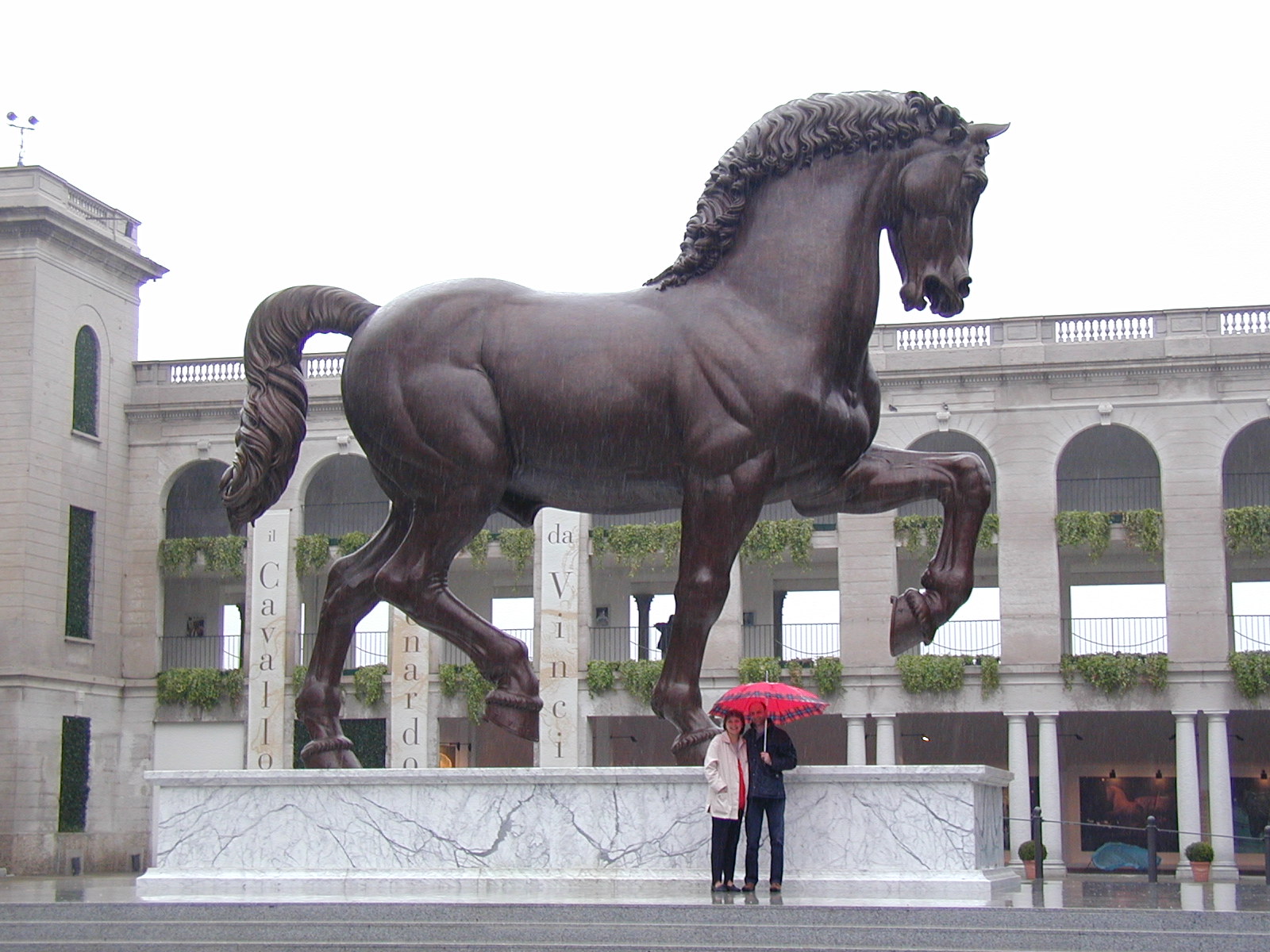 Unfortunately, Mr. Dent died a few years ago, but his project was continued by friends and family. Design modifications were made (again, using Smooth-On mold rubber to make molds).
In September 1999 the finished 24' (8 meters) bronze was shipped from Tallix foundry in Beacon, NY and delivered to its final resting place in Milan, Italy.
The sculpture was offered as a gift to the Italian people in honor of Leonardo Da Vinci.