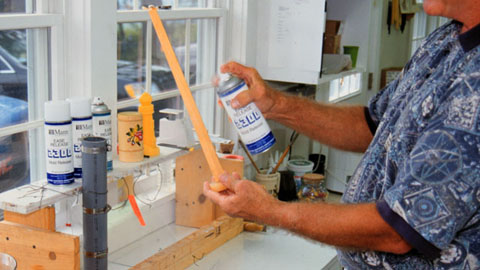 Overview
Beeskep II began as a kitchen operation in 1993. The unique designs and high quality of the 100% pure beeswax candles quickly turned Beeskep II into a thriving candle making enterprise. Beeskep II now offers many different styles to customers worldwide.
To meet their growing demand, Beeskep II started making their own candle molds with Smooth-On mold rubbers.
"My own molds are lasting much longer which cuts down on my labor & material costs. I literally get thousands of castings from a single Smooth-On mold."  - Bob Maring, Beeskep II
To request more information about Beeskep's extraordinarily high quality candles, send an e-mail to beeskep@superior.net.