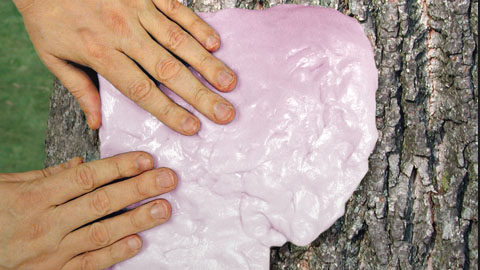 Overview
PoYo™ Putty 40 is a two-component mold making silicones (tin catalyst) that can be mixed and applied "on site" – directly to almost any model. PoYo™ Putty will hold any vertical surface and capture even the finest detail - perfect for making strong rubber molds that can be used within minutes. Use Less – Do More: Because PoYo™ is applied as a thin layer, less material is used, saving you money. Molds are also lightweight, making them easier to handle.
PoYo™ Putty has been used to make molds of valuable antiques and archeological models and can be used to make fast molds of sculpture, prototypes, candles, picture frames, coins, etc. You can cast wax, gypsum and a variety of resins into PoYo™ Putty molds.
In this example, PoYo™ is used to mold the detail of natural tree bark, resulting in a mold which can be used to cast resin, plaster, even foam!