Kwikee® Sprayer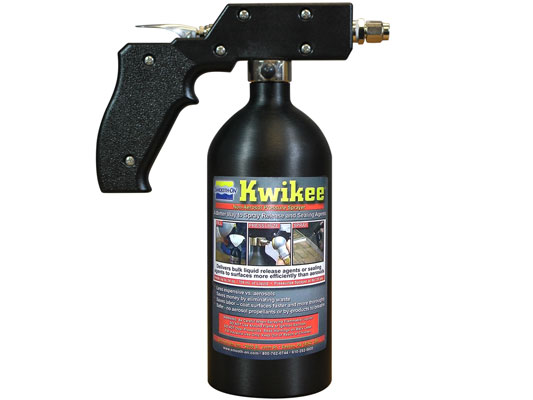 The Kwikee® sprayer is an economical alternative to aerosols for dispensing release agents and sealing agents. It is a faster, labor-saving way to cover large models or molds and delivers sealing agent or release agent in a fine mist. The durable aluminum casing can deliver both solvent-based and water-based systems without rusting. Ideal for In & Out® II concrete release, SuperSeal®, Smooth-On Universal® Mold Release liquid, Mann®liquid release systems, and more.
Important Announcement
We are open. Smooth-On continues to manufacture and is maintaining normal levels of raw material / finished goods inventories. Considered an essential business as defined by CISA, we will continue to manufacture / ship materials during the COVID-19 epidemic. Smooth-On will be closed Fri Apr 10th in observance of Easter Weekend.