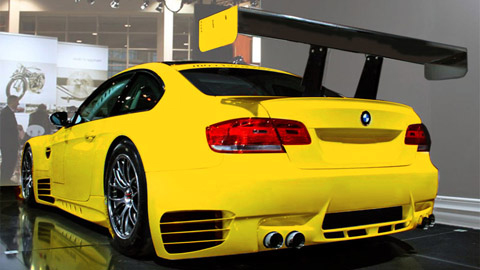 Overview
The Pro: Nordan Composite Technologies, Patchogue, New York
Nordan is a world renowned fabricator of performance composite parts for racing cars. Established in 1989, their reputation for supplying the highest quality custom parts in the auto aftermarket industry put Nordan on a rapid growth trajectory. They invested in a variety of industry standard and custom equipment that gives them unique fabrication capabilities and as Nordan's capability and confidence with composites grew over the years, their expertise was sought out by companies in the marine, aerospace and other industries.  

Today, Nordan specializes in cost effective, precision prototyping and production runs using a wide range of composite materials. 
Always remaining current on the latest material technologies and techniques, Nordan recently discovered Smooth-On's EZ~Spray™ Silicone 20 vacuum bagging silicone as a way to reduce labor and material costs for production runs. They also started working with the EpoxAmite™ 100 laminating resin system to produce composite spoiler parts.
The following chronicles their process for creating a spoiler for a BMW racing car.
Click here to read the EZ~Spray™ Silicone 20 Technical Bulletin