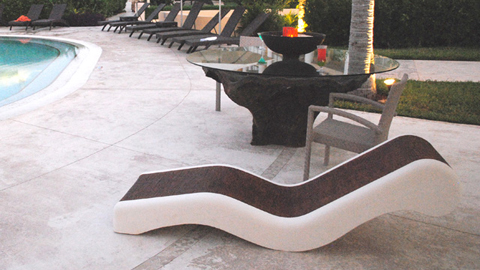 Overview
Using Rebound™ 25 mold rubber, OBRaTUR, S.A. has created a line of GFRC furniture that is hurricane proof, ecological and offers an immediate return on investment. A Mexican resort owner calls GFRC furniture, "A perfect fit for our operation... unique, exciting and the next big thing". 
Offering
Fast Return on Investment
Hurricane proof
Limitless Design Options
Low Maintenance
Ecological
Lasting Durability
OBRaTUR, Group, S.A. will deliver hundreds of GFRC lounges that are comfortable (ergonomic design) and reflect the inviting look of tropical bamboo. The winning formula for maximizing the return on investment for resorts is to compliment the Caribbean ambiance while using earth products to deliver indestructible GFRC furniture works of art.