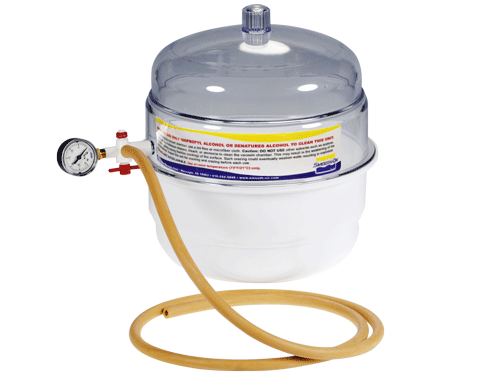 *NOTE: Product Packaging May Vary
Vacuum systems (vacuum chamber and vacuum pump that pulls 29 inches of mercury) are used to remove the air from high viscosity materials like silicone rubber before pouring. They are also ideal for vacuum degassing liquid plastics (such as Crystal Clear™ plastic) for making bubble free castings. 

This easy to use vacuum chamber is tough plastic. The lid is made from shatter resistant acrylic and features a rubber gasket that creates a positive, air tight seal for maximum vacuum.  Vacuum pump is not included.

Includes hose. Easy to read gauge lets you know if your vacuum pump is pulling the required 29" of mercury.