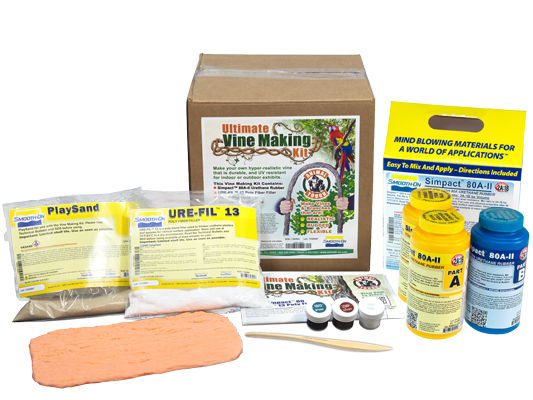 *NOTE: Product Packaging May Vary
The Ultimate Vine Making Kit™ lets you experience making your own hyper-realistic vine that is durable, UV resistant and long-lasting for indoor or outdoor displays and exhibits. There is enough material in this kit for you to make a 5 ft. (1.53 m) vine using 1in. (2.54 cm) diameter rope (not included).
What is Simpact™ 80A?
Simpact™ 80A is a tough, flexible urethane that offers exceptional performance characteristics. Simpact™ 80A will hold a vertical surface when thickened with Smooth‑On's URE-FIL™ 13 Poly Fiber, making it an excellent choice for making "animal-tough" flexible artificial vines and tree branches in themed environment and animal enrichment applications.