How To Handle Large Undercuts In The Brush‑On Mold Making Process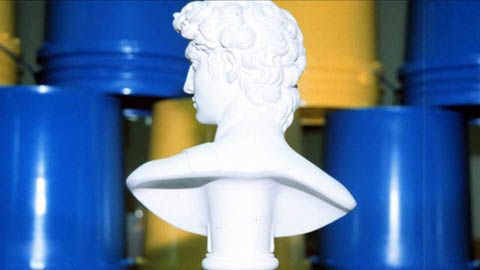 Overview
Planning is the key to success in any mold making project.  In particular, areas that have deep indentations and/or harsh angles, known as undercuts can pose a number of obstacles in the demolding process. Recognizing and handling these areas, and properly constructing the support shell can make even complex shapes easy to mold and cast.  The following demonstrates the brush-on mold making process on a model with severe undercuts underneath the shoulders, as well as some other challenges.
Materials Used in this Tutorial
Permanent Marker
Sulfur Free Modeling Clay
Hot Melt Glue Gun
Super Seal
Paint Brushes
Universal Mold Release
Brush-On 40
Mixing Cups
Mixing Sticks
So-Strong
Ure-Fil 9
Rolling Pin
Plasti-Paste
Sonite Wax
Smooth-Cast 300
Mold Straps
Important Announcement
We are open. Smooth-On continues to manufacture and is maintaining normal levels of raw material / finished goods inventories. Considered an essential business as defined by CISA, we will continue to manufacture / ship materials during the COVID-19 epidemic. Smooth-On will be closed Fri Apr 10th in observance of Easter Weekend.