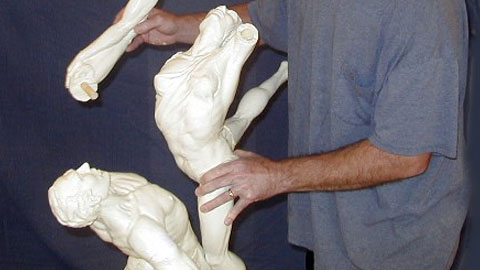 Overview
Ever wonder how to make a mold of a complex original? Sculptor Bill Kilpatrick's exquisite creation entitled "Celebration" posed just such a molding challenge. Sculpted from Chavant® modeling clay, the piece had delicate detail, complex angles and severe undercuts that would test even the most experienced mold maker. Tim Maslyn, of Tim Maslyn Studios, had a simple answer, "break it down and make multiple molds and castings."
The goal was to reproduce the detail of the piece exactly. Mr. Kilpatrick needed multiple castings for upcoming exhibitions, and the finished castings had to be inexpensive and lightweight. Conventional molding and casting methods did not lend themselves to this application.
Each porcelain-like reproduction made was identical to the original clay sculpture. An assembled finished casting weighs less than 40 lbs. and can easily be carried by one person. The original weighed over 300 lbs.