Concrete Mold Making & Casting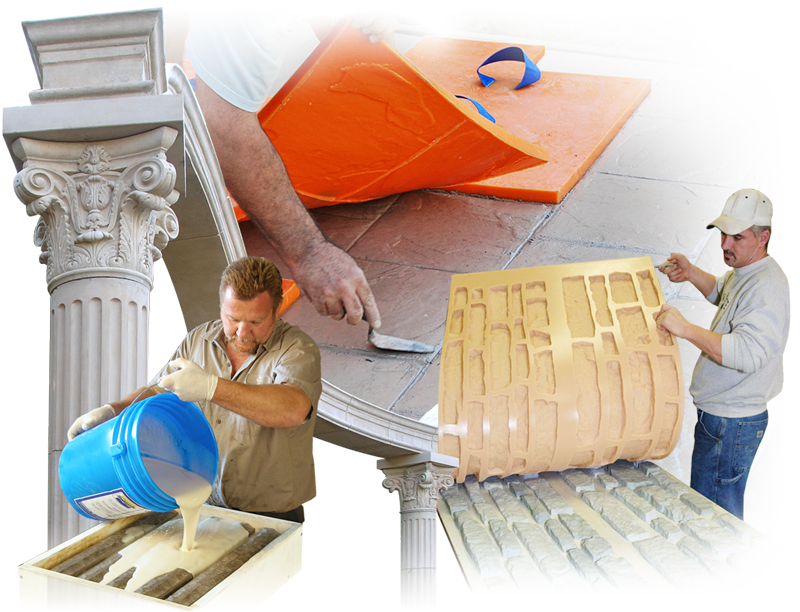 Concrete casting pros from around the world know Smooth-On liquid rubber products as the industry standard for making rubber molds that have the abrasion resistance and tear strength needed to keep production moving. Casting concrete into rubber molds made with Smooth-On Rubber lets you make perfect copies of any original every time!
Explore Our Concrete Catalog Online ›
Smooth-On rubbers can be applied right at the job site. They can be brushed on, poured on, or sprayed onto a model. Molds are ready for casting in a day and last in production...saving you time, labor, and material costs.
Learn about our new Moldmaking For Production Casting Of Concrete Seminar here ›
What People Have Done With These Materials
Step-by-Step How-To Articles
Important Announcement
Smooth-On, Inc. will be closed Monday, May 29
th
in observance of Memorial Day, resuming operations Tuesday, May 30
th
.