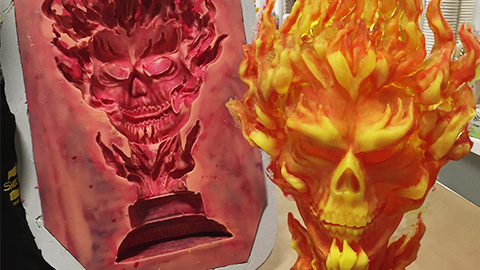 Overview
Jonathan Navarro, a Smooth-On technician, has created another amazing sculpture. This time it is a bust of the infamous Marvel character, Ghost Rider.
The project called for a wide variety of materials. Rebound™ 25 was used to create the rubber mold, Free Form Air was used as a sculpting material and as a support shell. Smooth-Cast™ 325 urethane resin was used in combination with So-Strong™ Color Tints to create the casting.
View the whole step-by-step process of this project in the following photos.